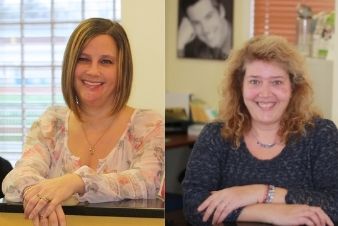 Administrative Staff
Krissy and Michelle
Our staff will help coordinate patients' treatment and insurance benefits. they strive to provide the best customer care experience.
Dental Assistants
Our dental assistants are highly trained to assist the doctors and the patients to accomplish the best care possible while making sure the patient is comfortable and well attended to.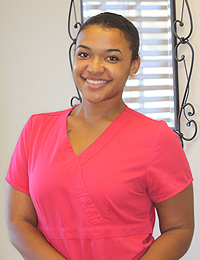 Registered Dental Hygenist
Alexis Ajetomobi
Alexis received her degree from the dental hygiene program at Bristol Community College in 2013 and joined the Healthy Smiles team in 2015.  She is passionate about caring for and building relationships with her patients. Alexis also has a heart for community service. She has volunteered her time providing oral hygiene instruction to people of all ages and demographics at Rhode Island Mission of Mercy free dental clinic, Boston Special Olympics Special Smiles program, and even to school children in Nigeria. In addition to holding a dental hygiene license, Alexis is certified in local anesthesia administration and CPR.
Registered Dental Hygenist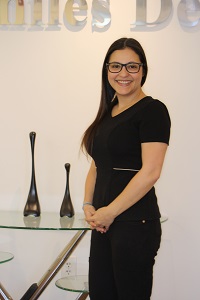 Raisa Deretti
Raisa has been in the dental field since 2010 and received her degree in dental hygiene from Cape Cod Community college in 2019. In addition she is also licensed in local anesthesia administration and certified in CPR. She started administrative assistant where she quickly grew passionate about caring for patients. That passion inspired her to pursue a degree in dental hygiene. Raisa aspires to build trust and relationships with her patients while also making them feel at ease. Furthermore, she takes the time to educate each person on their individual needs. She continues to further her knowledge with continuing education courses and plans to pursue a master's degree in Dental Hygiene so that she may help the community and other hygienists further.